Retirement Planning with Scarborough Alliance Group
Margaret Pierce of Scarborough Alliance Group will be at Local 2322 office 10/26 and 10/27 for those considering retirement. Our office is located on 106 West Grove Street, Middleboro, MA.
Please reach out to Margaret if you are interested in having an in person meeting to schedule your time slot.
Thank You!
Please see flyer below for information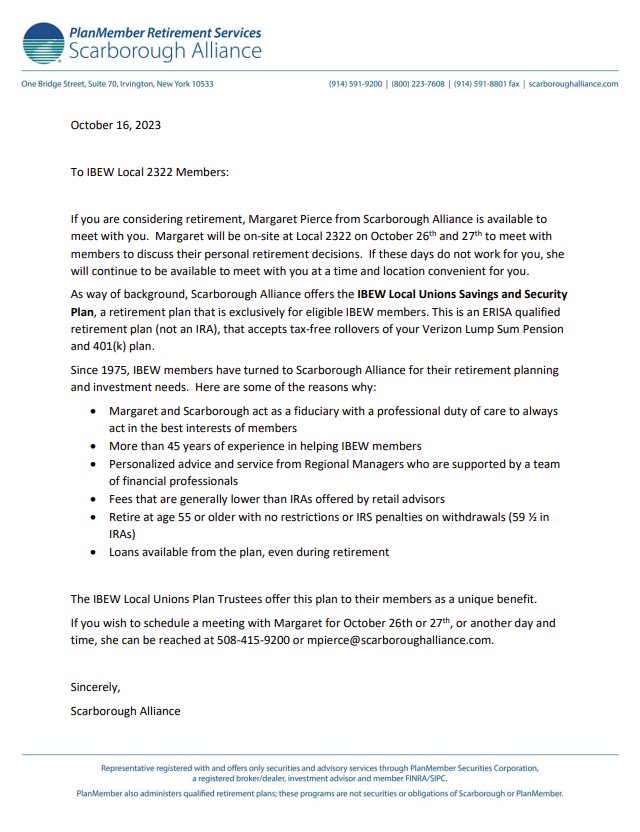 Download:

Scarborough_Margaret Pierce.pdf