Thomas J. Dakin
July 28, 2023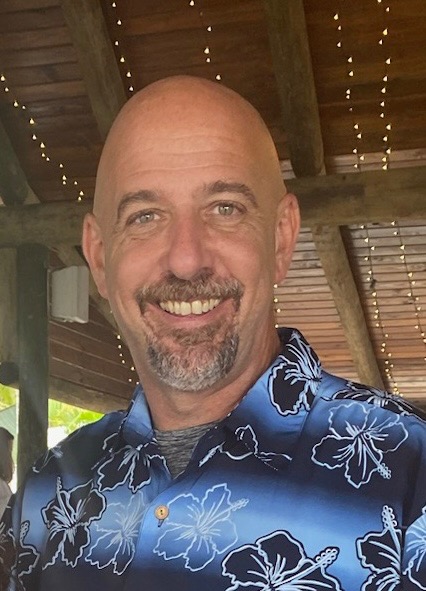 Obituary
Thomas "Tom" J. Dakin, age 51, of Acushnet passed away on Friday, July 28, 2023 surrounded by his loving family. He was the beloved husband of Amanda L. (Tucker) Dakin with whom he shared 23 years of marriage. He was born in New Bedford and was the son of the late John T. and Nancy J. (Oliver) Dakin. Tom grew up in Acushnet and graduated from Fairhaven High School with the class of 1990. After high school he proudly served in the United States Air Force as a K9 Handler/Trainer during the Gulf War. Tom worked as an SST for Verizon for 27 years. Tom was a dedicated family man, his children were everything to him; he loved coaching all of their sports; soccer, basketball, and baseball. He adored his wife and being around family brought him so much joy. In his spare time he enjoyed reading, photography, volunteering for GSP Rescue of New England, and watching all of the New England sports teams. In addition to his wife, Tom is survived by his 2 children Tenley Grace Dakin and Sean Thomas Dakin of Acushnet; his brother Robert J. Dakin and his wife Linda of Fairhaven and his father in law William J. Tucker, Jr. Calling hours for Tom will take place on Thursday, August 3, 2023, from 5:00PM-8:00PM at the Fairhaven Funeral Home, 117 Main St., Fairhaven, MA. His funeral will be Friday at 9:00 AM from the funeral home followed by a Mass of Christian Burial at 10:00AM in St. Mary's Catholic Church, 440 Main St., Fairhaven. Interment will be private.
In lieu of flowers, donations may be made in his honor to: Lustgarten Foundation, https://lustgarten.org/donatenow/ or GSP Rescue of New England, PO Box 5731 Wakefield, RI 02880.
To send flowers to the family or plant a tree in memory of Thomas J. Dakin, please visit our floral store.
---
Services
CALLING HOURS
Thursday
August 3, 2023
5:00 PM to 8:00 PM
Fairhaven Funeral Home
117 Main Street
Fairhaven, MA 02719